Multi – Task Industrial Ltd. Services
Leak Sealing
Multi-Task's

Leak Sealing Service is a 24 – 7 emergency service that provides a solution where a leak cannot be isolated or is creating a hazard that could result in an unscheduled plant outage or shutdown.

Multi-Task

Leak Sealing Service can eliminate leaks on just about any type of piping configuration or component.
Multi-Task's

Leak Repair Designs (pressure containment devices, PCDs) are P.Eng. stamped and submitted with all relevant paperwork to the jurisdictional boiler pressure safety authority for registration or CRN.
Multi-Task's

range of products and services allow us to perform leak sealing jobs on a wide variety of processes at pressures up to 3000 PSI and temperatures ranging from cryogenic to 900c.
Multi-Task's

Leak Sealing Service is the ideal choice for petrochemical and chemical plants, power plants, steel mills, cellulose and paper mills, waste treatment plants, as well as any other industries processing steam.
---
Labour Services
Multi-Task Industrial Ltd.

prides itself in having a skilled labour force that is dedicated to the highest level of safety possible while maintaining an unsurpassed quality of workmanship within tight timelines.  Our team can provide:
Manual decoking and chipping services

Manwatch

Sparkwatch

General Ground Services

General Tower Services

Confined Space Entry

Gas Monitoring

Mobile Equipment Operators

Class 1 Drivers

Other services as required
---
Iris & Eddy Current Services
Multi-Task Industrial Ltd. Eddy current testing catches issues like cracks, pits, inclusions, and voids on a variety of different materials that are ferrous and nonferrous. Some metal materials that can be tested are condensers, bearings, spindles, and tubing.
---
Specialty Services
Thermal Imaging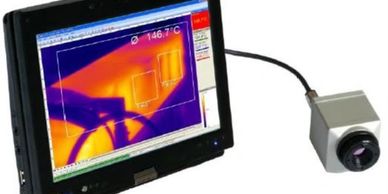 Infrared thermography, thermal imaging, and thermal video are examples of infrared imaging science. Thermographic cameras usually detect radiation in the mid to near-infrared range of the electromagnetic spectrum and produce images of that radiation, called thermograms.
Aerial Platform
  Inspections, air quality monitoring, leak detection, thermal imaging. Dual cameras, visible spectrum and infrared with powerful floodlights and hybrid imaging. Long range and flight times. Very small footprint for entry into small spaces even with obstacle cage installed.
Remote Visual Inspection
 or Remote Digital Video Inspection, also known as RVI or RDVI, is a form of visual inspection which uses visual aids including video technology to allow an inspector to look at objects and materials from a distance because the objects are inaccessible or are in dangerous environments 
Crawler Camera up to 1300'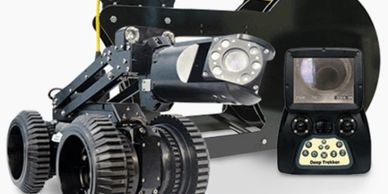 Typically used for long horizontal runs or inside vessels where a self-propelled, steerable camera carrier is required. Some clients prefer that we use this camera system even for short, normal access inspections.
3D Scanning
  Technology for creating high-precision 3D models of real-world objects. It works like this: a 3D scanner takes multiple snapshots of an object. The shots are then fused into a 3D model, an exact three-dimensional copy of the object, which you can rotate and view from different angles on your computer.
Wireless Thermal & Visible Spectrum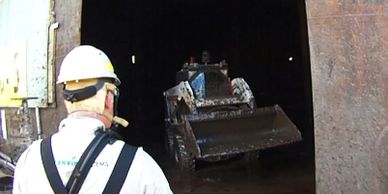 The Wireless Pan/Tilt/Zoom Thermal and Visible Spectrum Camera mounts to vehicles for wide area leak/plume detection. Provides operator "Night vision" for remotely operated equipment (demolition robots, skid steers etc.) keeping the operator outside of the hazardous workspace.